&nbsp
Creating well-being through therapeutic Counselling and Image Consultancy.
&nbsp
I am a fully qualified counsellor and personal stylist, a registered member of the BACP (British Association of Counsellors and Psychotherapists) and a member of FIPI (Federation of Image Professionals International).
What is Styling Minds?
Styling Minds Image Therapy provides a space for clients to explore and work through personal issues or pursue life goals through a blend of self-examination and  personal image analysis.  Styling Minds Image Therapy combines creative, holistic and therapeutic methods taken from Susannah's training and experience as both a Counsellor and Personal stylist.
 By looking at the visual messages we are projecting to the world about who we are, we can start to uncover our true selves, then work towards a greater sense of authenticity, personal fulfilment and self-acceptance.
Styling Minds Founder Susannah Hebden explains..
My experience as a Counsellor and Personal Stylist has allowed me to work with a diverse client group of all ages and backgrounds. The primary aim of Styling Minds Image Therapy is to support clients in examining:
Where you are in life and how you currently feel and value yourself.
If the visual messages you are projecting via your appearance truly reflect your authentic self or whether they have become distorted by life events, societal dictates, the media, self-worth or relationship issues over the years.
If the messages have been distorted what needs to be worked on internally and externally to facilitate greater alignment and authenticity with your true self?
For me, image and style is about creatively expressing who we are through how we dress, the outfits we put together and the colours we wear. This approach can help us build self-confidence, work towards our life goals and bring colour,  balance and joy in to our every-day lives. By treating each of my clients as unique individuals I am able to provide a professional consultancy service that is entirely tailored to their particular vision and needs.
I am a fully trained, qualified and BACP registered Person Centred- Existential Counsellor. My experience includes working with clients on a range of issues ranging from self-worth and confidence related problems to eating disorders, domestic abuse, relationship difficulties, and family problems.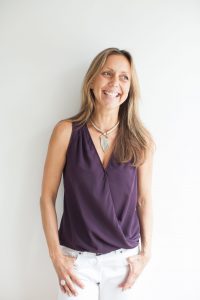 Styling Minds Image Therapy has been developed exclusively for the purpose of my client work.
Counselling and styling services are also available individually. Styling Minds is based in Epsom, Surrey.